What are the Full Preterist implications on Redirectionalism?
---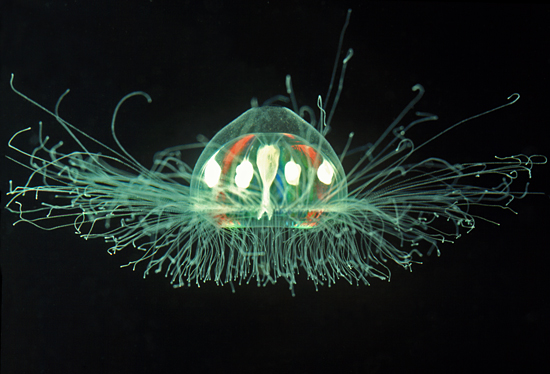 
Full Preterism

Foremost when would Full Preterism be considered heresy under the Redirectionalist system? OR Why is Roderick wrong when he says that Redirectionalism is Full-Preterism?
First, according to the Redirectionalist model it is when F.P. veers away from the faith, hope and fear of the apostles in their mission to prepare the church to meet Christ, to become like Him as a bride before His coming in holiness and sanctification. (1 Cor. 1-19, 2 Thess. 1, Hebrews 4:1, 1 Peter 1:17, Rev. 1-3). Some Preterists hold the view that they are no longer being sanctified, while others hold a view that they are still being sanctified. One view implies that Jesus is not coming again consistently, while the other inconsistently implies Jesus is coming again in their soteriology. The difference in these forms of Preterism is like the difference between night and day.
Second, it is when atonement is not accomplished by Christ until A.D. 70. This implies that the burden is on the Firstfruits to accomplished atonement up to AD 70 rather than receive the application of it because of what would then be implied instead by verses like Rom 12:1, 2; 2 Tim 4:6; Phil 2:12, 17; Phil. 3:10; Gal 2:20; 2 Cor. 4:10; Col. 1:24; 1 Peter 4:13. But rightly Christ has accomplished atonement at the cross for the application of that work to believers fulfilling both Passover and Yom Kippur (Day of Atonement). Romans 5:11 says,
"And not only so, but we also joy in God through our Lord Jesus Christ, by whom we have now received the atonement."
Hebrews 9:10 says Christ
"obtained eternal redemption for us".
Hebrews 7:27 says
"Who needeth not daily, as those high priests, to offer up sacrifice, first for his own sins, and then for the people's: for this he did once, when he offered up himself."
See also Hebrews 1:3, Romans 5:11, Hebrews 10:11.
Hebrews 9:28 says
"So Christ was once offered to bear the sins of many; and unto them that look for him shall he appear the second time without sin unto salvation.".
Full Preterists will say this proves atonement was not accomplished until AD 70. Hebrews 9:28 does not imply that Christ was accomplishing atonement up to AD 70. Rather this refers to Christ having made provision for us, where we will witness the results of anointment when we are called into heaven to be with Jesus and His Father in that Most Holy Place. Atonement happened at the cross. Anything after that has to do with the application of it to sinners to make them sinless, to make them like Christ for the wedding. We still need to ask God for forgiveness in this life, we are still judged in this life as were the 7 churches in Revelation. Christians do not have anything to do with accomplishing atonement. Atonement was already accomplished, the proof of this is the Scriptures that showed that they had fellowship then with the Father by the blood of Jesus Christ prior to AD 70. See 1 John chapter 1
"the blood of Jesus Christ his Son cleanseth us from all sin."
etc.)
Hebrews 9:8-10 says
"The Holy Ghost this signifying, that the way into the holiest of all was not yet made manifest, while as the first tabernacle was yet standing: Which was a figure for the time then present, in which were offered both gifts and sacrifices, that could not make him that did the service perfect, as pertaining to the conscience; Which stood only in meats and drinks, and divers washings, and carnal ordinances, imposed on them until the time of reformation."
Contrary to what is implied by Full-Preterists, God was not honoring OT sacrifices after 33 AD after His Son died on the cross for those that knew the truth. (Heb. 6, Heb. 10) God in some instances was tolerating ignorance until 66 AD, but not for those who had heard of Jesus and had rejected His offering. And God was surly not honoring animal sacrifices in AD 70 through the 3 ½ year tribulation while the first tabernacle was still literally standing for the foolish virgins. The next verses read:
"But Christ being come an high priest of good things to come, by a greater and more perfect tabernacle, not made with hands, that is to say, not of this building; Neither by the blood of goats and calves, but by his own blood he entered in once into the holy place, having obtained eternal redemption for us."
Hebrews 9:8 is not about the physical temple standing in the way of Christ but a temple standing in spite of the veil being rent in Matt. 27:51. It was after Christ died that this first tabernacle was no longer standing for all those who were in the New Jerusalem and had been made partakers of the blood of Christ and the greater and more perfect tabernacle.
Nevertheless today we are still not altogether in the Most Holy Place; we are still waiting to be received into the Most Holy Place when Christ shall appear again a second time without sin when our sanctification is complete. We are in an already but not yet. So there is an outer temple that is still an obstacle for us today that we are still waiting in for it to be removed by Christ.
Why should eschatology be so important for us today? Cannot we just focus on soteriology?
Christ asks if we have ears to hear throughout Revelation 1-3. And it is obvious we do not hear if we cannot hear Him. Rev. 1-3 and the Lord's return is the focal point for us today. It is the reason for our salvation in the first place ------ to meet Christ and be delivered from this present evil age. Those who have no interest in eschatology are like those who would be likely candidates to miss the wedding. (Matt. 25:1) Also, eschatology and soteriology are not indirectly understood apart from one another. Eschatology helps determine ones soteriology and many other doctrines. All these Christian doctrines are linked together. A correct knowledge of each is vital to correctly understand the whole.
What is Full Preterism basically?
Full Preterism shows Christ has returned in A.D. 70 at the end of the OT temple physically (Matt. 24:1-3) to bring about the fulfillment of the NT system in A.D. 70. Full Preterists say the already but not yet ended in AD 70: Ed Stevens: Response To Gentry's Analysis of the Full Preterist View… A 40 Year Millennium?
"The reason the full preterist view is so confusing to Gentry and many others on this point is because they have not taken the "already, but not yet" idea fully into account. The NT speaks of an earnest, pledge and seal of their full inheritance. They did not have the fullness yet. That 40-year period between Pentecost and Holocaust was just a transition phase between "this age" and "the age about to come." It is "the age about to come" that was to be the eternal one."
This belief inadvertently or deliberately makes all the verses in the NT that deal with sanctification out of order or obsolete, as then pertaining rather to Christ's application of atonement being accomplished in AD 70. For this reason Full Preterism can logically make a step that denies any sanctification. Thus, the outer man (the flesh) can be said to be fully united with Christ presently without any differentiation in a number of areas if one takes Full Preterism consistently.
However Ed Stevens says in Response To Gentry's Analysis of the Full Preterist View… Without A Canon? Says:
"The full preterist view does not render the NT Scriptures irrelevant to Christians after AD 70. Nor do full preterists teach that all prophecy has been totally fulfilled with absolutely no continuing implications, applications and ongoing fulfillments. This is a gross misrepresentation and misunderstanding of the full preterist view. This would indeed be "post-everything-ism" and "hyper-preterism." In many of His parables and discourses, Jesus taught what life would be like in the kingdom when it arrived. The church only had the "earnest" and "seal" of their kingdom inheritance during that transitional generation (AD 30-70). If anything, we in the post-70 period have a more relevant and applicable revelation. We are now in the kingdom. The full inheritance is here. All the things Jesus, Paul and the other apostles taught about the kingdom now apply fully to us. Several prophetic passages have ongoing fulfillment in the kingdom (i.e. Ezek. 47:1-12 and Rev. 21:24–22:5)."
What I am saying is that Full Preterists are contradicting themselves and making the Scriptures contradict themselves to find orthodoxy and reasonable soteriology. Once the *already but not yet* is over with, there is no way you can say there is any
"continuing implications, applications and ongoing fulfillments".
If we say that the *already but not yet* is over it implies that sanctification has ended. Too many Scriptures to list. This is contradiction, it is not continuing implications, applications and ongoing fulfillment.
What are the implications of saying the day of judgment in Romans 2:5-6, 2 Corinthians 5:10-11, Rev. 20, 22:12, etc., is fully past at A.D. 70 for all mankind -------- along with atonement and the resurrection at A.D. 70?
If the day of judgment is fully past, this belief should eventually lead to the belief of universalism.
Full Preterism and Trans Preterism cannot be separated
Preterism is in fact always gravitating toward Hyper Preterism. Preterism is like gravity, and what goes up must come down. No mechanism within Preterism can be provided to stop it. Partial Preterists and Full Preterists have never provided a coherent argument for the Consistent Preterist problem they complain about. The only thing they offer are indirect arguments.
If we say that Christ accomplishes atonement in A.D. 70, all the verses that tell of the church being saved at the Lord's coming draw the Bible to the conclusion that Christ accomplishes atonement with men. For example, see Romans 8:18, 2 Cor. 1:6-7, 2 Cor. 2:15, Phil 3:10, Col. 1:24, 1 Peter 1:11, 1 Peter 4:13, 1 Peter 5:1, Hebrews 2:10-11. This is a reasonable Full Preterist conclusion of such Scriptures when one says atonement is accomplished in A.D. 70. Consider Colossians 1:24, for example, which says,
"Who now rejoice in my sufferings for you, and fill up that which is behind of the afflictions of Christ in my flesh for his body's sake, which is the church," or Phil. 2:12, "working out your own salvation,"
or 1 Peter 1:9,13,
"Receiving the end of your faith, even the salvation of your souls. . . . Wherefore gird up the loins of your mind, be sober, and hope to the end for the grace that is to be brought unto you at the revelation of Jesus Christ;"
Imagine this Gospel:
"For God so loved the world, that he gave his only begotten world, that whosoever believeth in it should not perish, but have everlasting life."
That is what is implied and what Hyper-Preterists affirm. It follows then that Christ as we know Him is demoted to disappear (1 Cor. 15:27, 2 Cor. 5:16). Christ and the apostles will no longer support our manner of life. We are in our own separate dispensation.
Preterists should in some way agree to the belief that atonement was somehow accomplished in A.D. 70. Why is this and how does this happen? First of all, consider that if one accepts the belief that the lives of those from A.D. 33-70 pertain to us in a directly parallel manner, one could not be a consistent Full Preterist and certainly not a Hyper Preterist. If the things concerning the coming of Christ such as sanctification and the last judgment are in the future, this makes one a Futurist, not a Preterist.
Full Preterist means Christ's coming is past foremost. And if the reason for His coming has not happened yet, His coming is in the past. If you are perfecting in holiness to meet Christ, this should mean you are no longer a Full Preterist, but that you are a Futurist. So whatever it is that's past in regard to Christ's coming, be it "redemption" or "salvation" or "sanctification", it must be something that is never repeated in the future or in the lives of believers for one to be consistent Full Preterist. Christ's coming has to do with the perfection of His people in perfect holiness. Christ making atonement applicable to His saints by His works is something that has to do with the Christian life before Christ comes. (Eph. 5:25-16; 2 Cor. 11:2; Rev. 19:7)
The logical Biblical alternative for Full Preterists is that Christ is the people of God themselves. (1 Corinthians 12) Preterism suggests an entirely different Gospels which is diametrically opposed to the true Gospel.
Faith also has to do with meeting Christ in salvation at His coming. (1 Peter 1:5, 9-13) See also Romans 5:2-10; Eph. 2:8; 4:5, 13; Phil. 3:9-14; Gal 5:5; Heb. 6:12; 10:23; 11:1, 39; 12:2; 13:7; 1 Peter 1:21; 1 Peter 1:5, 9-13. If Christ has come there is no more reason to have faith in our salvation out of this world.
Christ has a perpetual priesthood:
The second coming is ideological and Hebrews 5:6 proves it to be so:
"Thou art a priest for ever according to the order of Melchisedec.".
See Also Hebrews 7:
"For this Melchisedec, King of Salem, priest of the most high God . . . without father, without mother, without descent, having neither beginning of days, nor end of life, but made like unto the Son of God; abideth a priest continually."
Hebrews shows that Christ's priesthood did not end in AD 70. His office as Priest has no end. Christ will continue to "ever live to make intercession for" men to "have compassion on the ignorant and on them that are out of the way" as He Himself was on earth
"also compassed with infirmity"
to save men for the rest of eternity here in this world. His coming therefore is not something that only has meaning for one generation. But His coming is rather something that relates foremost to the dead, then the firstfruits, and then to every generation thereafter forevermore. We are still in *the already but not yet* as what has to do with are sanctification within salvation.